35th A.U.C (Reserve Officer Cadets)
SMA COURSE
Aosta, April - August 1964

- Kitanga Hospital -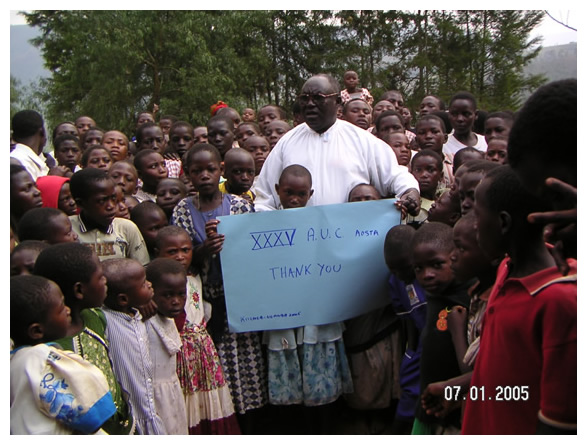 Thanks to this Web site another episode has taken place. The idea was to collect funds to buy a generator that would provide the hospital with continuous electric power. This initiative is giving exceptional results and before the end of 2006 the money that is being donated will also allow the construction of a pipeline that will bring water from the mountain source to the built-up area.
Introduction
--> Kitanga Hospital
The generator and the water pipeline
Future targets
How to make your payment