35th A.U.C (Reserve Officer Cadets) SMA COURSE
Aosta, April – August 1964

- Episode n.1 (2003) -

During their meeting of October 2003 in Parma, the Cadets, learning that "Guanda" was about to leave for Uganda on a mission, left him with the change of the restaurant bill, which caused disproportioned thanks from the beneficiary, the Combonian friar missionary that was with us. Then the latter revealed to the rest of the company that the children in Uganda had "stolen the heart" of the former iron Lieutenant.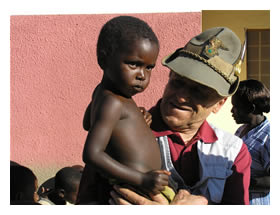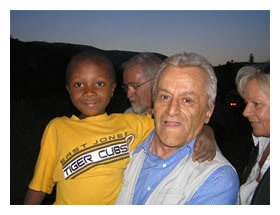 As a consequence of this news the 35th AUC boys gave "Guanda" the amount of € 13,125 which was used to pay for 5 new rooms within the first aid medical unit in Kyeibuza.
A Tale of the Future
--> Episode 1 (year 2003)
Episode 2 (years 2004-2005)
Episode 3 (years 2005-2006)
Episode 4 (years 2006-2007)
Six-years plan for 2008-2013
Episode 5 (years 2007-2008)
Episode 6 (year 2009)
Episode 7 (year 2010)

How to join our Program
Summer 2006: travel notes and photos of "Guanda"
28th February - 8th March 2007: travel notes and photos of "Guanda" and Doro Berera (35°)
November 2007 - travel notes of "Guanda"